Personal
I have a few hobbies/outside interests:
Universal Exports Paintball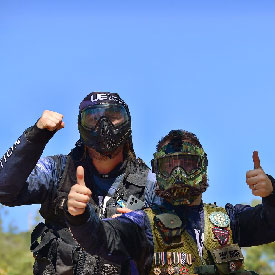 Universal Exports Paintball, or UE as they are known, are a paintball team. We play between 8-12 times a year in various competitions around Europe. Events are typically over a weekend, with the team either camping or hotels are usual.
It's a great way to blow off some steam with friends, as well as socialising and meeting new people - particularly on the international events.
I was the general for the UK's big game: North Versus South. Universal Exports were the command squad, and we took home the trophy in 2023!
Martial Arts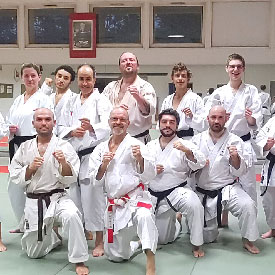 I am a First Dan (black belt) in Shotokan Karate, training a few times a week usually. I train with Sensei John Kobierowski mainly, sometimes training at Shogai Karate Dojo.
I also am a First Dan in Japanese JuJitsu, having trained with Sensei John Hallam at Seven Hills Jujitsu. I also trained as a junior instructor.